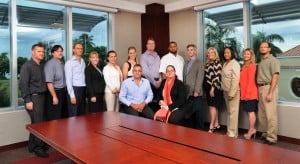 George Town, Grand Cayman, Cayman Islands (4 February 2014) - Cayman Enterprise City ("CEC"), The Cayman Islands' award-winning knowledge-based special economic zone, has hit a major milestone by signing up its 100th company to enter the zone − a goal CEC set for itself last year.
The Cayman Islands Government set Cayman apart from other tax-neutral jurisdictions by green lighting the development of special economic zones and CEC was designed to attract international companies, in the Internet and Technology, Media, Commodities and Biotech industries to the Cayman Islands. The zone enables entrepreneurs and established businesses to set up a physical operation in Cayman with offices and staff on the ground, to take advantage of Cayman's tax-neutral status along with a raft of special zone concessions granted by the Cayman Islands Government.
CEC considers that this achievement is evidence of the special economic zone's positive impact and of the significant progress that the project made in 2013. CEO Charlie Kirkconnell says the zone is making its mark. "We began 2013 with 29 companies on board and as of early January, we have brought 100 new companies with employees to Grand Cayman". This attraction of foreign direct investment and the accompanying multiplier effect on the local economy has resulted in an estimated CI$15 million impact on the local economy over the last 2 years. In addition to revenue generated for the Government through the licensing process, Kirkconnell says that new zone companies and their employees are using local providers for legal, accounting and banking services. They are renting and buying property and spending on health care, groceries, consumables, entertainment and more. New companies also bring job opportunities and career paths for Caymanians, in technical and knowledge-based fields, especially the younger generation.
As a special economic zone, CEC works closely with the Department of Commerce and Investment (DCI), which handles administrative aspects of the zone via Government's Special Economic Zone Authority. "I congratulate Cayman Enterprise City on the great achievement of signing of its 100th zone company," said DCI Director Ryan Rajkumarsingh. "We look forward to the continued success of the zone, and to welcoming more CEC clients to the Cayman Islands." "We congratulate Chamber member Cayman Enterprise City (CEC) on reaching 100 businesses that have set-up in the zone. This is a significant milestone. Diversification of the economy is one of the five key drivers that underpin the Future of Cayman economic development initiative. The Chamber wishes the management and staff continued success in promoting the Cayman Islands as an attractive location for international businesses to relocate." said Mr. Johann Moxam, President of the Cayman Islands Chamber of Commerce.
There are plans to break ground for a permanent zone campus at a yet-to-be-announced location early this year, and the master plan calls for a 750,000 - 1,000,000 square feet campus of Class A office space and business centre facilities. In the interim, zone-designated buildings are being used to accommodate the companies moving to Cayman. "The new campus will be built as quickly as our client pipeline demands," says Kirkconnell. "We estimate that once construction is completed, the new project will have injected approximately $300 million into the local economy." Clients who set up in the zone benefit from concessions granted by the Cayman government which include a fast-track licensing and work permit process, 100% foreign ownership, and exemption from import duties. Businesses are also 100% exempt from corporate, capital gains and sales taxes.
CEC offers a number of licensing packages − from the affordable Flexipresence for one-person start-ups, to customized packages for companies needing a large footprint in Cayman. Entrepreneur Gina McBryan was the very first CEC client to establish a presence in the zone. Motivated by lifestyle and tax benefits, she launched MCB Venture Consulting, and is now reaping the rewards of living and working in the Caribbean. "As a company whose clients are all off island it made sense to align with CEC. They made it easy and cost-effective for me to set up here," says McBryan "I have a very busy work-life, but it is so nice to have the Cayman Islands to call home and relax in after a busy day."
Cayman is a secure and British Overseas Territory with good private schools, world-class restaurants, a sound infrastructure and sophisticated service providers. Proximity to North America is also a big advantage – Cayman is an hour's flight from Miami and only 3 ½ hours from New York City and Toronto. "We are building a world-class Special Economic Zone here in the Cayman Islands and offering the best concessions available in a business-friendly environment," says Charlie Kirkconnell. "Our doors are open and we encourage international companies to discover the benefits that the Cayman Islands and CEC have to offer."
CEC is an award-winning Special Economic Zone in the Cayman Islands focused on knowledge-based industries, technology companies and specialized services businesses. With a dedicated Government Authority and guaranteed fast-track processes, International companies can quickly and efficiently establish a genuine physical presence in Cayman to generate an active business income. This enables businesses take advantage of Cayman's jurisdictional benefits which include zero corporate tax, zero income tax and zero capital gains tax, along with a raft of special zone concessions and incentives. These concessions were designed to attract international companies from five specific high-tech sectors; internet and technology, media and new-media ventures, biotechnology, commodities and derivatives, and academia.
FOR MORE INFORMATION:
Call: +1 (345) 945-3722
Email: innovate@caymanenterprisecity.com
Facebook: www.facebook.com/caymanenterprisecity
Twitter: @CEC_Cayman
LinkedIn: Cayman Enterprise City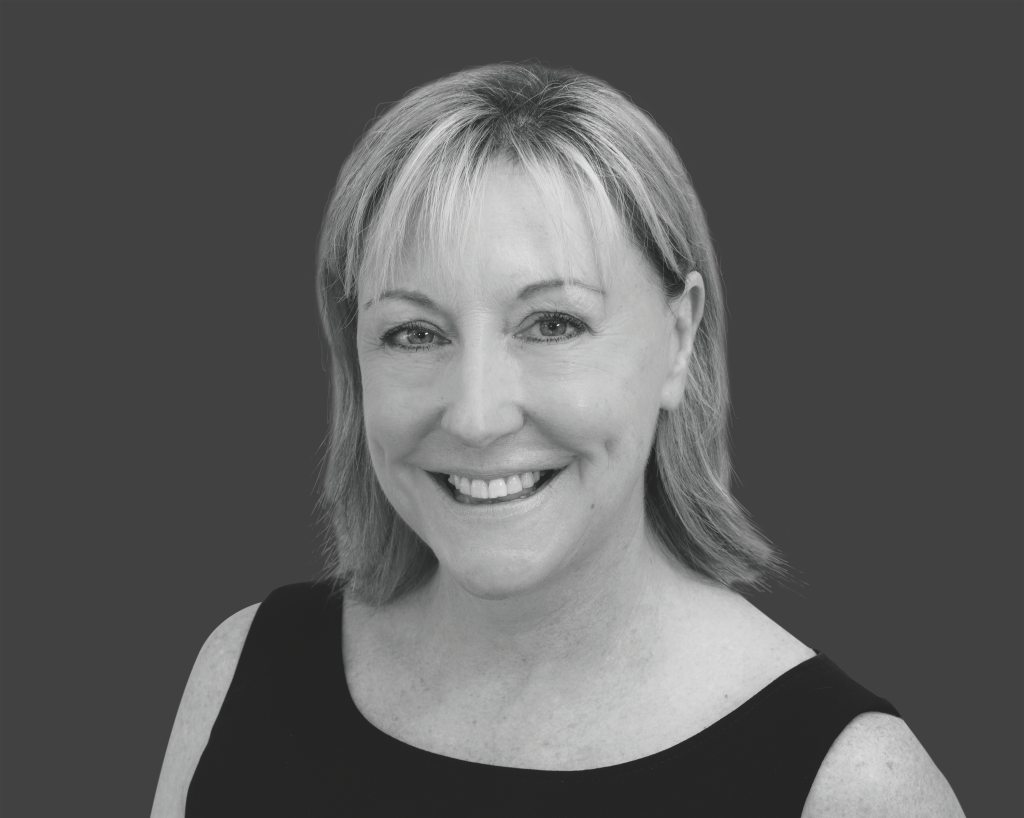 Hilary McKenzie-Cahill is a Cayman Enterprise City staff alumni and former VP of Marketing and Business Development. Hilary is a serial entrepreneur and a powerhouse of energy, passionate about everything she undertakes.