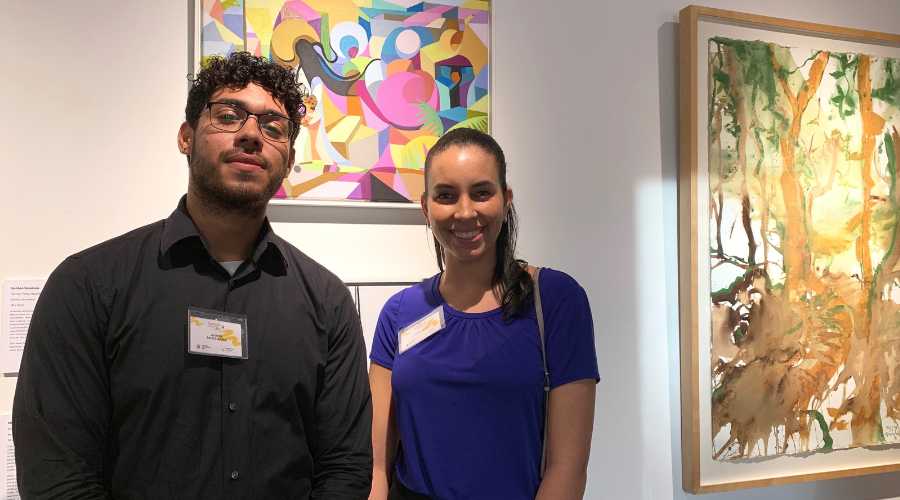 Two years ago, we shared the exciting story of Aaron Santamaria. The intern who had the opportunity to work with two leading tech companies Brave Software and Hercules.
Upon Internship completion Aaron was offered a full time job at Brave as their new Support Engineer. This role catapulted 24-year-old into an exciting new career in software development, and provided him with an opportunity to travel to Silicone Valley to visit Brave Software headquarters in San Francisco.
Now after two years we are thrilled to catch up with Aaron on his incredible opportunity, what he's been up to lately at Brave Software and how the Enterprise Cayman initiative has changed things for him.
CEC: Can you give us a bit of a background about yourself?
AS: I was born in the Cayman Islands and grew up in Grand Cayman until I finished High School. Once graduated I studied oversees in the UK in which I acquired my Computer Science degree. After completing Uni I wanted to come back to Cayman and see my family but was unsure if I would find a position that would allowed me to put my degree into practice. Sure enough I applied to the Enterprise Cayman Internship Programme and ended up qualifying for different intern positions with two distinct special economic zone companies.
CEC: For those who may not know, can you explain a little about the two companies you interned with?
AS: During my 2019 internship experience I got to learn from Hercules and Brave Software. Hercules is a decentralised supply and chain management company, it is managing a product from its creation to the user on a decentralised network. Meanwhile Brave Software is a browser company that creates a browser that blocks all trackers and ads to give you a faster and better browsing experience. They also have a rewards programme where you can opt to view ads and get awarded in their tokens called, "Basic Attention Token," and then you can eventually transfer that into some other currency.
CEC: What particular project did you work in for Hercules SEZC and what skill set did you take away?
AS: I got to design a game from scratch. It was a puzzle game that aimed to match the colours on the board to the goal colour, and then the board gets more difficult, harder, and bigger as you increase in levels. As you click on each different cube on the board, it changes colours, and then you have a set five colours that it changes to. But when you're clicking, you're not changing the colour of one cube, you're changing the colour of around five cubes, so you have to figure out the pattern of how the board is changing colours to use that to your advantage to solve the board. It was a super cool experience as the company really let me use my imagination and utilise the skills I learned at school. I enjoyed it as it gave me insight into life as a freelance developer. I had the option to work from home or come into the office. I would often work from 2:00pm to 10:00pm because I found it very interesting making this product, so I liked to put in the extra time.
In terms of what I took away from Hercules, it would be game design. I tested it out very briefly during my last term at university — one of my modules was mobile device development, so we briefly touched on mobile games. But for the most part, I went head-first into this without having much experience, and now I feel very confident that if someone wanted me to make a game in a month, I could do it.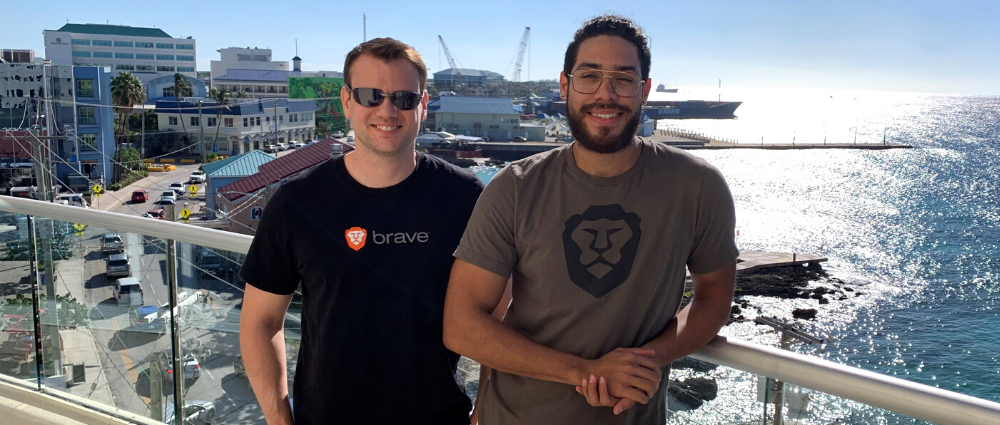 CEC: After a summer of interning with two companies, Brave Software ended up hiring you as a full time employee. Take us through your experience with Brave and describe a regular day at your job?
AS: I have set hours from 9:00pm to 5:00pm at Brave Software. Days can be different, there's always something new that needs a solution. But typically tasks would be, managing access to our code base, managing accounts for people joining or leaving the company, provisioning software licenses and issuing machines. Majority of the team I work with is international, so it's also fun having the global aspect of things and learning how other people around the world work. A big benefit of working for world renowned global company is getting to travel to meet the team members and visit the flagship office. I actually got an incredible opportunity to do that in the summer of 2021.
CEC: As you've mentioned you recently got the opportunity to work at Brave's headquarters in Silicon Valley – tell us about your experience?
AS: The experience was mind blowing. Being there almost felt like I was in a dream. One day I'm in Cayman, which is quiet and flat, and then all of a sudden I'm in a new city with skyscrapers. During my time there I learnt and experienced new things and got to meet coworkers I've only ever seen on a screen. It was great and I'd gladly do it again.
CEC: Why did you choose CEC as an internship experience? What makes it different from other internships?
AS: They really seem to be the only place on island that offer internships catered towards the tech environment — everything is usually either the lawyers or accountants. I also think we, as an island, are sleeping on the tech industry and on cryptocurrencies, because a lot of people do not know a lot about that. It's because of Enterprise Cayman internship programme that we are finally being redirected and educated about these technical jobs, and that is what makes it different from all other internship experiences.
CEC: What advice would you give to the applicants applying for Enterprise Cayman 2022 Internship Programme?
AS: Apply as soon as you can. There's so many great companies within the special economic zones. Get your CV out there as much as possible. These are companies that have offices all over the world, not only are you getting access to notable tech companies but it may also lead you to move abroad for a bit and get international experience. Some tips in scoring an internship would be; know the company you're interviewing for as understanding the business and the people will go a long way.
CEC: Would you recommend for someone to do two internships as you did? Why or why not?
AS: Oh absolutely, if they have the opportunity, of course. I got to place everything I learnt in school into practice and landed an incredible job in the career I want to be in.
About the Enterprise Cayman Internship Programme
The Enterprise Cayman internship programme is open to Caymanians between the ages of 18-25 and lasts for one to three months. Areas of placement include: Internet Technology, Science & Technology, Commodities & Derivatives, Maritime & Aviation Services, Client Services & Business Operations, Marketing & Communications, Urban Planning & Development. For more information email innovate@enterprisecayman.ky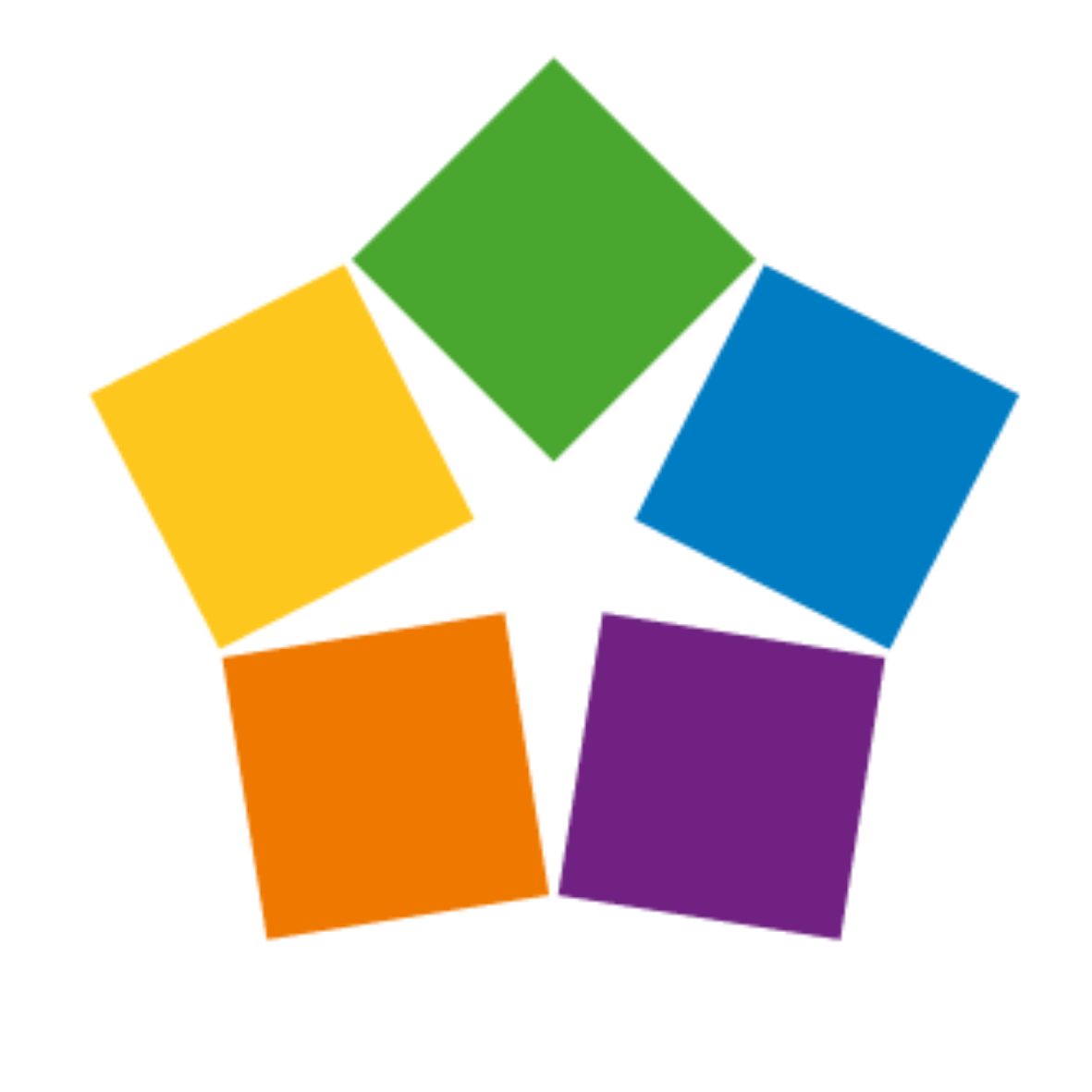 Home to a vibrant community where global business thrives.