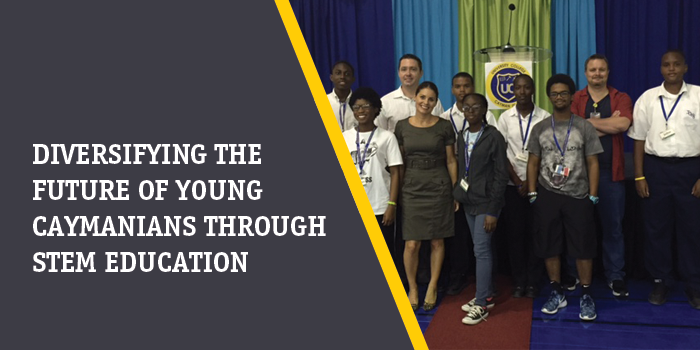 STEM is not just a stem on the education tree - it is in fact the trunk of the education tree, the core that will make sure every youth will be able to thrive in the future global economy. That is why Cayman Enterprise City professionals have been working closely with local youth to get them interested in STEM (Science, Technology, Engineering, and Math) career paths, rather than traditional Cayman careers or heading into law, accounting, fund management or banking.

A trio of science, engineering, and technology professionals from CEC companies recently shared their success and career path stories up close and personal with local students at the STEM Ambassador's Club workshop at the University College of the Cayman Islands "STEM Caribbean Conference 2016."

Cayman Enterprise City has been a major sponsor of the annual conferences - and the STEM Ambassador's programme - for three years and remains committed to an ongoing partnership between CEC and UCCI to interest young Caymanians in pursuing STEM-related careers.

Students from John Gray High School, Clifton Hunter, St. Ignatius, Cayman Prep, Cayman Academy and Triple C heard diverse presentations delivered by Dr. David Chestnut, a Caymanian PhD scientist from Fabrilink SEZC, Suzanne Klein, CEO of WriteSteps SEZC, and Richard Abbott, President of Abbott Aerospace SEZC Ltd.

The objective of the workshop was to inspire the students to explore STEM studies and career paths. The speakers, who are all based in the zone, hope to serve as role models, for what is possible in the Cayman Islands, and mentors, to help ensure every opportunity for every student is explored.

Dr. Chestnut, an expert in lasers and fibre optics, works in CEC for Fabrilink SEZC as a senior engineer. Fabrilink SEZC in Cayman is a subsidiary of Fabrinet which employs over 9,000 persons globally, including over 600 engineers across numerous high-tech specialties. Dr. Chestnut talked to the students about his interesting career path and finding and pursuing a career in cutting edge technology, noting that with the development of Cayman Enterprise City, new and exciting STEM related jobs were being created right here at home in Cayman.

Ms. Klein from WriteSteps SEZC, formerly an elementary teacher from Michigan, realized a few years ago that as a 'generalist,' she needed tools to help her do her job better. To solve the problem, she developed WriteSteps, an innovative company with an online learning platform that offers a classroom-friendly series of programmes that enable teachers and students to fully take advantage of emerging technologies, including video and digital, to further their education. Her company currently employs people in 50 states and five other countries and is transforming the way children learn around the globe. She reminded everyone that "the best way to predict one's future is to create it one's self."

Richard Abbott of Abbott Aerospace SEZC rounded out the CEC speakers, keeping all enthralled as he spoke to the students about the world's aerospace industry and his various experiences within it. A mechanical engineer, who originally hailed from the music industry, Mr. Abbott has worked with clients in the UK, Europe and North America on numerous civil and military aircraft development, modification and design, and noted that STEM education, experience, and background can be used across multiple career paths.

"CEC has been an active supporter of UCCI's STEM conference and Ambassador's Programme over the past three years and I am delighted that we were able to bring experts from zone companies to share their real-life experiences with the students at this event. We look forward to continuing to support the Ambassador's Programme throughout the year and see this as an excellent way to get young Caymanians interested in STEM careers and positioned to take advantage of the opportunities being created by businesses that set up in the special economic zone" said Charlie Kirkconnell, CEO of CEC.

Knowing that zone companies within Cayman's Internet, Media and Science & Technology Parks will require specialized skills for future jobs, CEC has partnered with UCCI to encourage STEM education and careers locally. If young Caymanians are first inspired, and then prepared, with the right college courses and experiences, CEC and UCCI can create a workforce pipeline that will fill jobs in the zone and inspire young Caymanians to even start their own STEM focused companies.

"The kids were so bright, and their eyes got so bright listening to the top experts in their fields, the only thing we can conclude is that their futures will be even brighter," said Hilary Cahill, CEC VP of Marketing. "This may be too many acronyms, but CEC, UCCI, and STEM go great together!"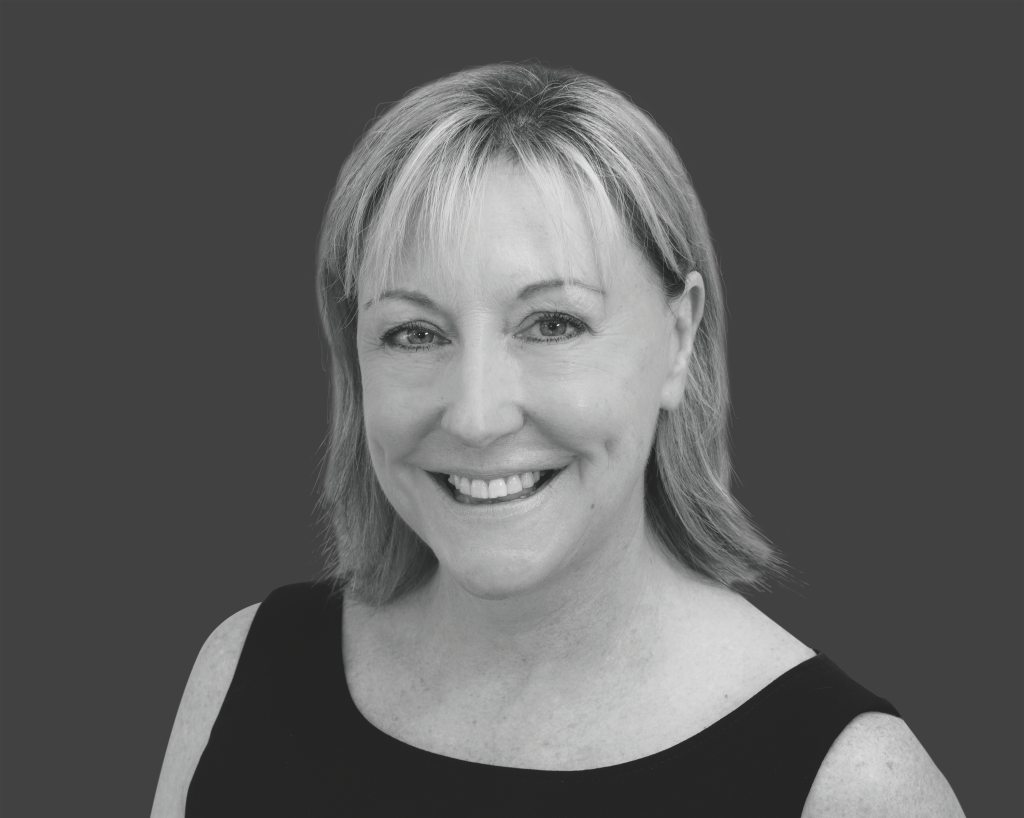 Hilary McKenzie-Cahill is a Cayman Enterprise City staff alumni and former VP of Marketing and Business Development. Hilary is a serial entrepreneur and a powerhouse of energy, passionate about everything she undertakes.