The Cayman Islands is Emerging as World Leader in FinTech and Cayman Tech City is Playing a Significant Role in Supporting the Development of new Technology
Cayman Tech City, part of the Cayman Enterprise City (CEC) Special Economic Zone (SEZ) is a thriving offshore business hub in the Cayman Islands. Cayman Tech City recently hosted the fifteenth edition of the d10e Conference, the leading conference on decentralization, from Saturday, January 27th, 2018, to Tuesday, January 30th. The conference was held at the Ritz-Carlton, Grand Cayman.
The d10e conference focused on the theme of decentralization as it relates to financial technology (Fintech) like Bitcoin and other digital currencies and their role in enabling multiple disruptive industries to flourish. The d10e conference in Cayman was the fifteenth edition of the conference worldwide.
The events' keynote speakers included: Crystal Rose, co-founder at Sensay; Brock Pierce, co-chair at Blockchain Capital; Debbie Hoffman, co-founder at Symmetry Blockchain Advisors; Craig Sellars founder at Tether and Omni; Steven Sprague, CEO at Rivetz; Greg Van den Bergh, co-founder and CEO at TORUS; and Telly Valerie Onu, co-founder at Beyond Capital Markets.
"Cayman Tech City was excited to host such a significant thought leadership event focused on the most pioneering part of the global economy," said Mr Charlie Kirkconnell, CEO of Cayman Tech City. "The Cayman Islands is emerging as a world leader in fintech, with Cayman Tech City playing a significant role in supporting the development of new technology. Our role in hosting this conference will further enhance Cayman's reputation as a leading innovator in this space."
Mr Kirkconnell participated in panel discussion at the conference, titled Why Cayman for Tech Businesses? Mr Kirkconnell was joined by Cayman Islands Government Senior Policy Advisor for Ministry for Financial Services Mr André Ebanks, Ms Cindy O'Hara Chief Development Officer of Cayman Enterprise City, Ms Cynthia Blanchard Co-Founder and President at Hercules, and Bradley Kruger Partner at Ogier. The panel was moderated by Cayman Finance CEO Mr Jude Scott.
"There are many reasons why the Cayman Islands is a leading jurisdiction for fintech businesses looking to domicile in a neutral global financial hub," Mr Kirkconnell said. " Cayman extends value to onshore centres like London and New York by allowing parties around the world to connect easily and efficiently. Our world class fiduciary, legal and accounting service providers and sophisticated intellectual property protection ensure we remain one of the world's leading international financial centres."
"The Cayman Islands is strengthened by effective cooperation between industry and the Cayman Islands Government. The government is business-friendly and in partnership with Cayman Tech City has put in place legislation to make it efficient for international tech start-ups to set up a physical presence in Cayman," he said. "Within Cayman Tech City, businesses can be set up, staffed with people from anywhere in the world, and legally operating in their Cayman office within 4-6 weeks. If there is a time sensitive transaction, this ease and speed may be of great benefit."
Cayman Enterprise City enables new investment and growth in companies of all sizes and verticals from global industries including: internet and technology, commodities and derivatives, media and marketing, biotechnology and life sciences, and maritime services.
The Cayman Islands is a premier global financial hub, efficiently connecting law abiding users and providers of investment capital and financing around the world. By pooling capital from around the world for investment in assets and projects in developing and developed countries, Cayman is regarded as an excellent extender of value for the US, UK and other major economies as well as a driver of innovation in global financial services.
Photo caption: Brock Pierce, conference speaker and co-chair at Blockchain Capital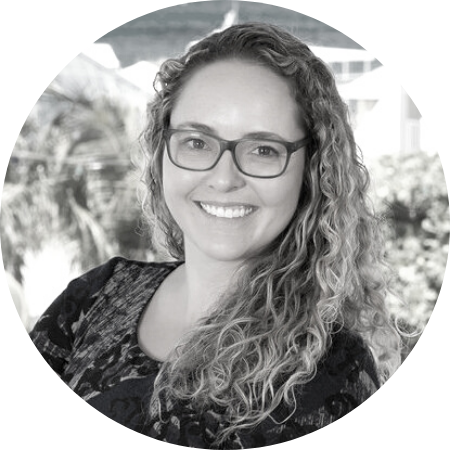 Kaitlyn Elphinstone is the Chief Marketing Officer at Cayman Enterprise City (CEC) — responsible for driving new opportunities, championing innovation, engaging members of the public, and leading the company's marketing and brand strategies in her enterprise-wide focused role.