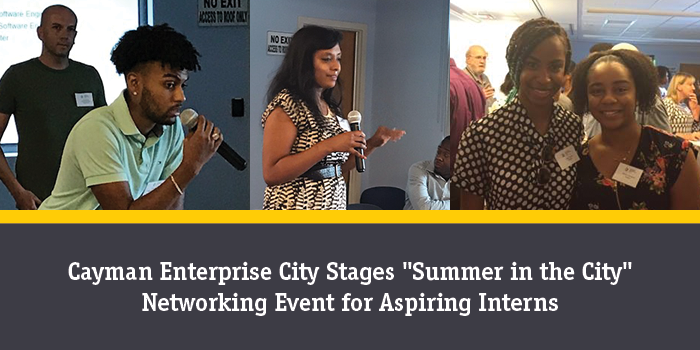 We recently hosted a networking event to assist young Caymanian students who had applied for our Summer in the City internship programme. The event was held on Thursday, 13th July at the Cayman Enterprise City Zone building at 68 West Bay Road, where students were met by Marilyn Conolly, who heads up our Summer in the City Internship Programme. Ms. Conolly gave students an inspiring address on what to expect at a networking event, as well as advice and tips on how to introduce themselves in a networking environment, and how to set goals for the remainder of the event.
In addition, some CEC Zone company owners gave talks to the students about their innovative companies and the types of interesting technology they are developing. The students then networked with the Zone clients and CEC staff, who answered their questions and provided ideas and suggestions on interviewing skills and resume development. Students also had an opportunity to share their own personal experiences about their career aspirations.

Bases upon the feedback from those who attended the internship event, it is clear that it was a bona fide success. According to Jayda Powery, a student who is currently interning in the CEC development office, the occasion provided both inspiration and important information. Shares Jayda, "The networking event was very informative and inspiring. The various companies that presented didn't just come to talk about their work, they were genuinely interested in getting to know us, and also gave me and the others great advice on how to land a career in the fields which they spoke about that we were interested in."

Special Economic Zone clients also had rave reviews. "I was glad to see so many students seeking information about career, and more importantly, learning opportunities," says Jack Copper, Managing Director of NeuralStudio SEZC. "All of the students with whom I spoke to were very articulate, and I was impressed with the quality of questions I received, given that most had very little direct knowledge of artificial intelligence and machine learning."

"It was a pleasure to speak to bright-minded individuals who are considering a career in IT. Hopefully they were spurred on by our insight," stated Ben Strangeway, a Senior Software Developer from Maples Technology SEZC, who along with some of his colleagues, shared his career story.

The event included pizza and beverages, and as a "Thank You" to those students who applied to the internship programme, CEC presented them with a $25 Camana Bay gift card.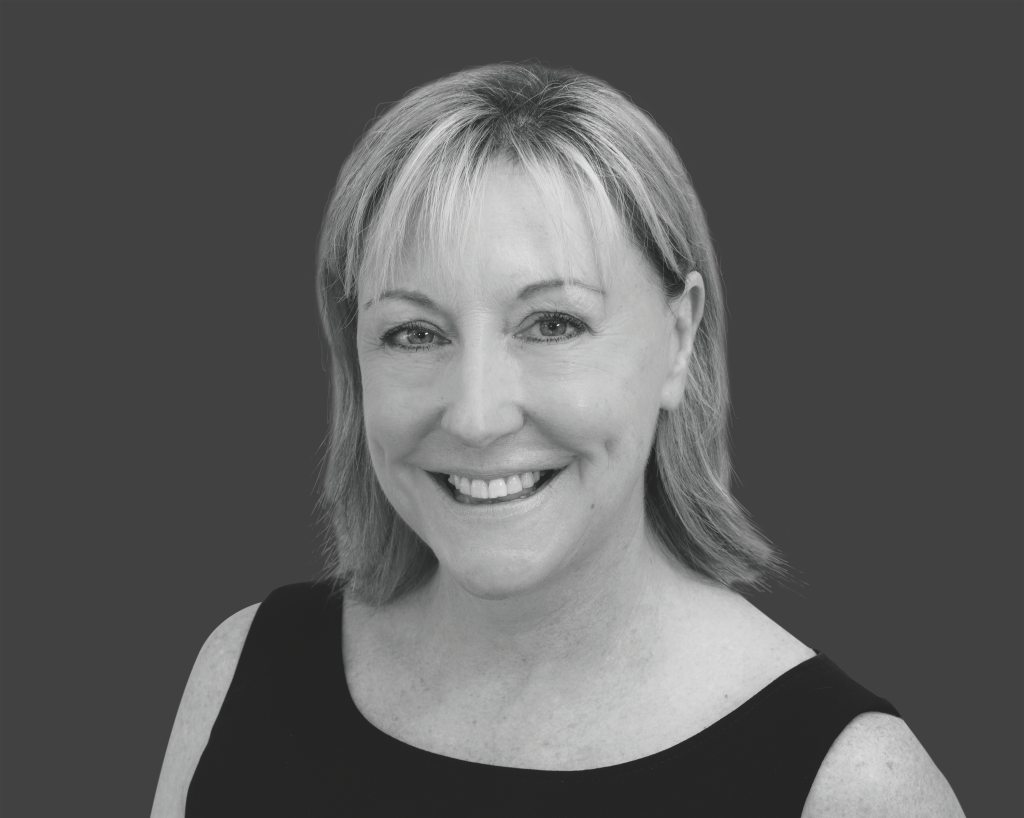 Hilary McKenzie-Cahill is a Cayman Enterprise City staff alumni and former VP of Marketing and Business Development. Hilary is a serial entrepreneur and a powerhouse of energy, passionate about everything she undertakes.