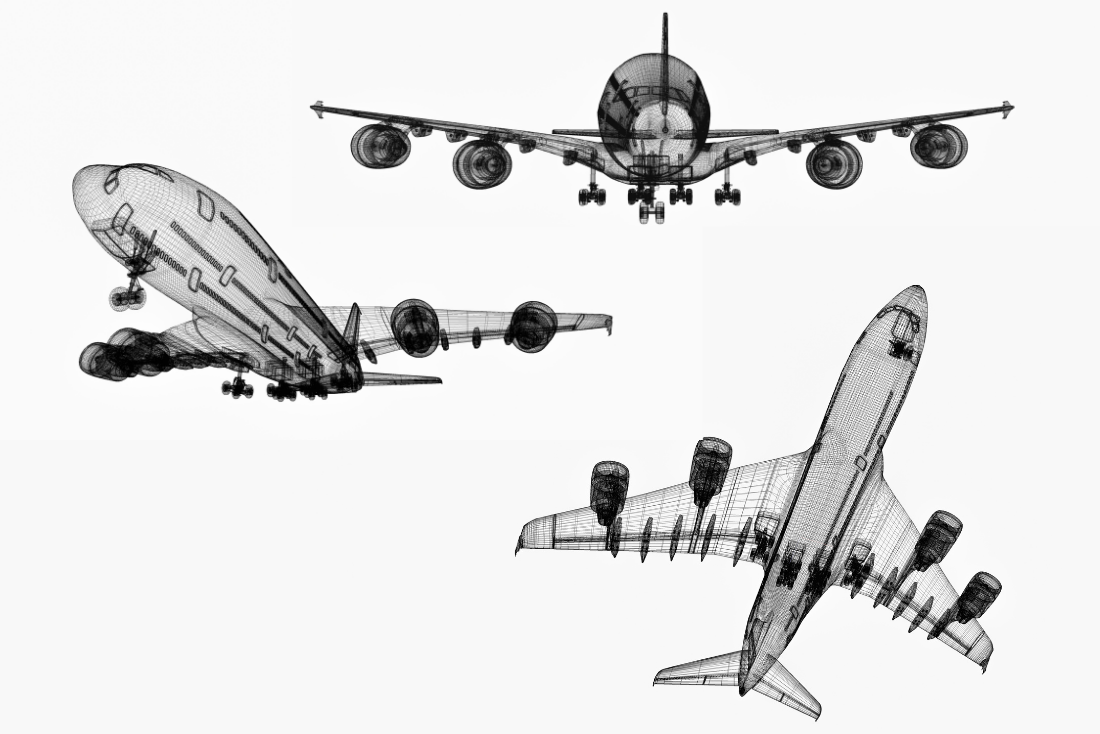 Having been born and raised in Cayman, Marissa Harrison moved to California when she was nine, and started playing beach volleyball which brought her home to Cayman to play for the Cayman Islands Beach Volleyball National Team. Through CEC, Marissa was able to get work experience in a particularly unique field this summer with West Coast Solutions, as an Aerospace Engineer.

Carl Kirkconnell, President of West Coast Solutions highlighted how Marissa has been doing so far by saying, "Marissa has paved the way for future interns at WCS through the Cayman Enterprise City Internship Programme by her outstanding performance this summer. She has materially contributed to the point where we are now wondering how we are going to manage without her!"

As part of the workforce development initiative and partnership between Cayman Enterprise City and the Cayman Islands Government, we offer a diverse range of placements for brilliant young minds. Our goal is to help foster innovation in the minds of the next generation and internships are just one of the ways we do this.

Sheree Harrison, a member of CEC's network and Marissa's mum shared just how important these opportunities are for Caymanians like Marissa to stand out in the workplace. "As the parent of a Caymanian young woman pursuing a career in aerospace engineering, I am beyond grateful to CEC and West Coast Solutions for providing life changing internships for Marissa and other young people like her. I cannot overstate the importance of internships for university students pursuing careers in engineering and other science and technology fields. When the CEC team was unable to identify a company in Cayman that could consider Marissa for an internship with an aerospace engineering focus, they went the extra mile to introduce Marissa to West Coast Solutions in California. I think that is a wonderful illustration of CEC's commitment to the professional development of young Caymanians."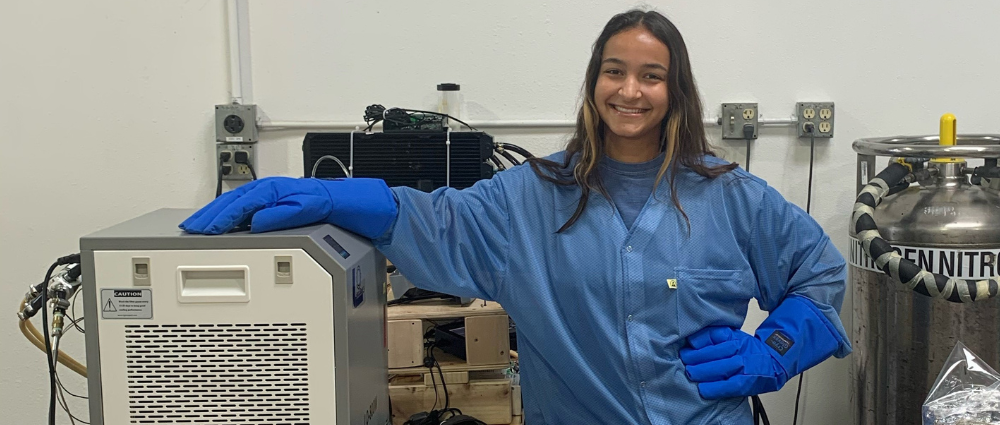 Marissa is the perfect example of how CEC networks can facilitate opportunities and we managed to catch up with her to find out how it's going on the road to becoming an Aerospace Engineer.
CEC: You're currently interning to become an Aerospace Engineer. As a local Caymanian, how did you decide that this is something you wanted to do?
MH: Well, growing up I've always really loved math, so I knew I wanted to go into a field which was really math dominated. Also growing up with my dad, he's always been super into space, so it's always just been a big part of my life and it just seemed natural to go into the space industry.

CEC: That's great that you have that connection and have been able to follow a passion you both have! Tell us a bit more about the internship itself.
MH: It's at a company called West Coast Solutions in California in Huntington Beach. It's a nine-week internship and I've really taken on a pretty wide range of projects. One of the main projects I'm working on right now is on a cryocooler which will be used on a satellite. It's been a really great experience just getting to meet other engineers and getting exposed to the engineering work environment.

CEC: And what is the goal with this internship? What are you hoping to achieve?
MH: I'm really looking to gain exposure to the engineering environment and just meet people that can be great connections later in life. I also want to gain the confidence to be an engineer in the workforce, because a lot of the time in school they give you the background, but most of the things with engineering you have to learn on the job.

It's great to have the opportunity to get ahead with this and find out what it's really like, and we're really going in. I had no idea when I started so I was kind of curious if this was even something that I really wanted to do. The internship has definitely made me excited for the future in the space industry. Plus, it's definitely opened a lot of doors I think already.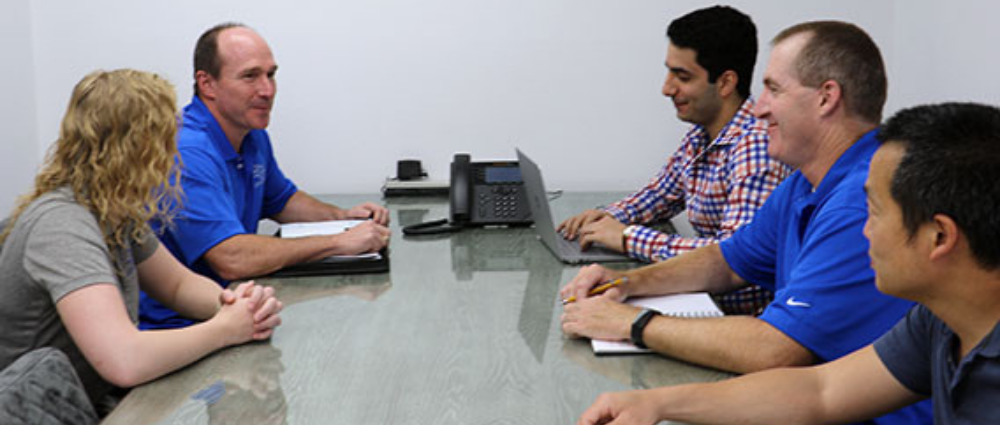 CEC: What has been the most interesting or the best thing that you've learned in your field so far?
MH: Probably how collaborative it is. I didn't expect it to be such a team environment, but pretty much every project I've worked on so far, it involves almost everyone in the office. Everyone who specializes in different fields helps with what they're good at. And I love it. You learn a lot through that type of exposure to brilliant people.

CEC: Have you had to overcome any challenges so far?
MH: I think I'm just getting used to the nine to five workday. It's definitely a lot and I wasn't really expecting it so that has been a struggle. Just time management around getting home, making sure I eat, and going to bed early.

CEC: Would you recommend a CEC internship to others?
MH: Yes, I definitely definitely would! I think internships are so important for young people to really understand what it's like in the workforce and just to create opportunities. Employers love students who have had internships, so it really makes you stand out!

CEC: What are your next steps, and are you planning to return to Cayman anytime soon?
MH: This September I'll begin my third year as an aerospace engineering major at California Polytechnic State University, after that if there is a job opportunity in Cayman, I would love to move back there and be back home.

I love California and it has a lot of things to do and opportunities, but I definitely just miss the small community of Cayman. The culture, the food, the beaches, nothing quite compares.

CEC: You're right, Cayman is really special. Before we go, what would you say to encourage more women to pursue careers in STEM?
MH: I would say don't be intimidated. Dream big! STEM environments are very male dominated, but it's nothing to be intimidated by because people are always looking for the women's perspective in things, and so I think it's a great opportunity to really get our foot in the door and show what women are capable of.

On that fantastic note, we want to say a huge thank you and good luck to Marissa in the rest of her placement.

We look forward to potentially seeing her as an engineer right here in Cayman one day.

If you're interested in the Cayman Enterprise City Internship Programme, we invite you to get in touch. The programme is open to Caymanians between 18 and 25 and placements run for two to three months. To find out more about the Internship Programme click here. We look forward to hearing from you soon!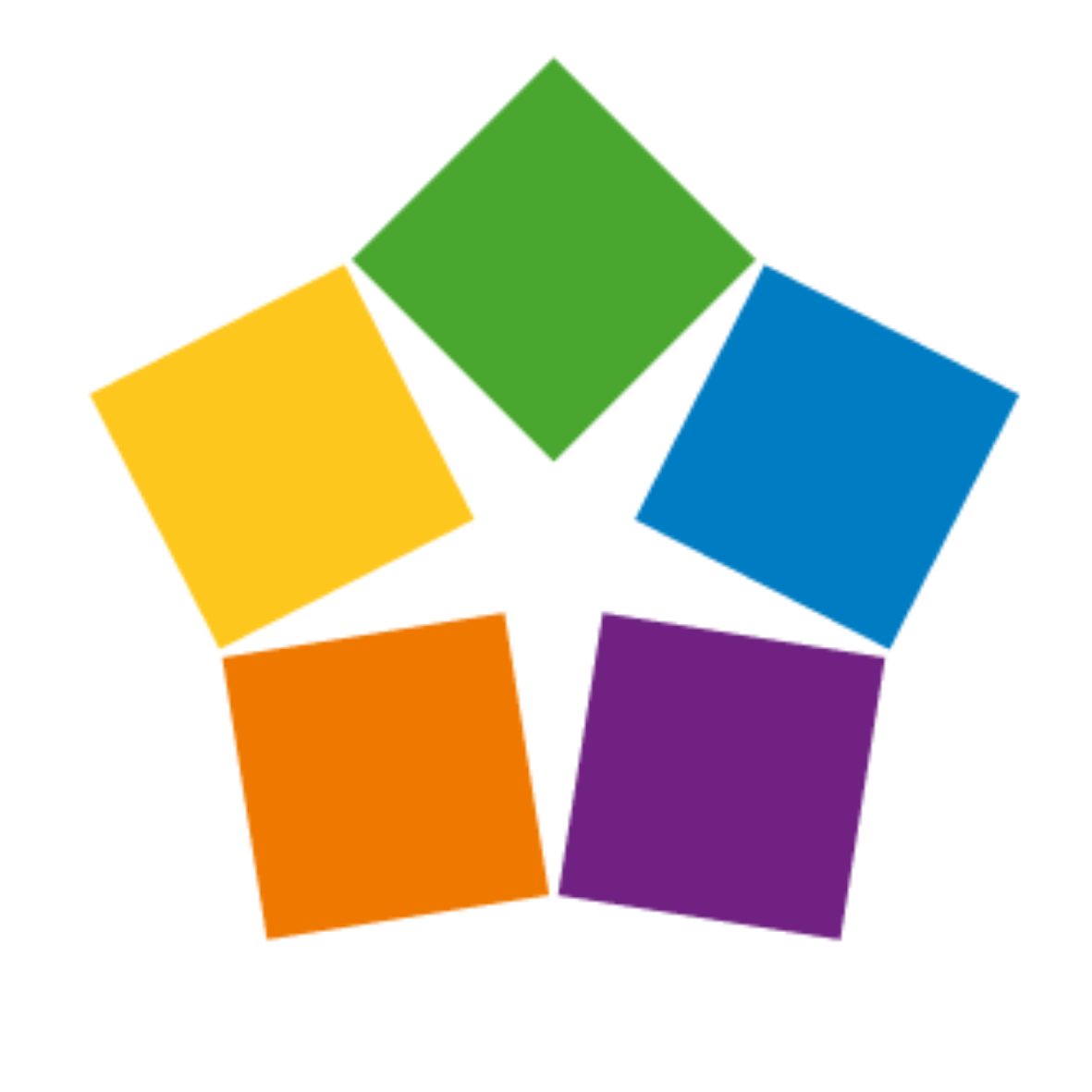 Home to a vibrant community where global business thrives.