Cayman Islands Chamber of Commerce

The Cayman Islands Chamber of Commerce is an institution that supports, promotes, and protects the business and social communities of the Islands, and has done so for over 50 years.
The Chamber of Commerce strives to make its vision statement a reality; becoming a catalyst for positive change, connecting business, community and government in the process.
Through a series of programmes & events, the Chamber succeeds in enriching lives and promoting the Islands' businesses. Our Mentoring Cayman and Leadership Cayman programmes enhance the education and experiences of our youth and adult inhabitants respectively; whilst our Business After Hours and Be Informed Series celebrate local business success, and keep our members up to date on important business and government related matters.
The Chamber of Commerce also prioritises advocacy, working closely with Government to review and suggest changed in legislation. They also run a trio of committees in which the Chamber Council, Chamber staff, and local business owners meet to develop and implement positive changes.
As a member of the Chamber of Commerce, you would benefit from discounted rates for training sessions and legal masterclasses at our Professional Training and Development Centre.
To join the Chamber of Commerce, visit www.caymanchamber.ky and complete our membership application.
For further information about membership and advertising opportunities, please contact Membership Coordinator, Nicola Burke, on membership@caymanchamber.ky.
For further information about the programmes, events, and training sessions the Chamber has to offer, please contact Nikita Durrant on admin@caymanchamber.ky.
Special Economic Zone Authority

The Special Economic Zone Authority is the Government entity which licenses and regulates the Special Economic Zone.
The administrative functions of Special Economic Zone Authority are handled by the Special Economic Zone Secretariat, which falls under the Cayman Islands Department of Commerce & Investment.
Visit: www.dci.gov.ky/portal/page/portal/ivbhome/doingbusiness/economiczones
Cayman Islands Shipping Registry
Offshore Yacht and Vessel Registration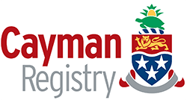 The Cayman Islands Shipping Registry is among the top 14 flags in the world, and known for high quality service and technical expertise. Cayman's seafaring heritage, and location at the crossroads of major shipping lanes, plus the pro-business government makes the Cayman Islands Shipping Registry a reliable partner in international waters.
The Cayman Islands Shipping Registry (CISR) provides a dynamic environment that supports its clients' efforts to maximise their respective stakeholders' interests in global shipping, whilst promoting compliance with international maritime Conventions in the areas of maritime safety and security, environmental protection and the welfare of seafarers. It offers services which include vessel registration, survey and certification, crew compliance, vessel construction supervision and maritime consultancy.
Visit: www.cishipping.com
Civil Aviation Authority of the Cayman Islands (CAACI)
The Civil Aviation Authority of the Cayman Islands (CAACI) is the statutory organization responsible for the safety/technical and economic regulatory oversight of the aviation industry throughout the Cayman Islands and is the custodian of the CI Aircraft Registry (for all aircraft registered in the Cayman Islands). The Cayman Islands Aircraft Registry is the registry of choice for many owners, financiers, management companies, attorneys and other key decision makers. Stringent standards and a mandate for absolute safety guide our oversight of Cayman registered aircraft.
The CAACI is headquartered on Grand Cayman, Cayman Islands with a team of qualified surveyors globally. Our team at the head office in Grand Cayman, work with clientele on annual plans to ensure deadlines are met and optimal flexibility afforded. Staff is familiar with Cayman Islands industry experts in the legal, financial and company registration sectors and will work to ensure sound, secure transactions.
Contact: Nicoela McCoy
Tel: +1-345-949-7811
Visit: www.caacayman.com
Cayman Islands Tourism Association

The Cayman Islands Tourism Association is a non-profit association which represents its membership of just over 250 tourism related private businesses in the Cayman Islands. The various sectors within the Tourism Association include hotels, condos villas, watersports, restaurants, transportation attractions, cruise and allied businesses associated with the tourism product.
Cayman Enterprise City is proud to be a member of the Cayman Islands Tourism Association.
Visit: www.cita.ky
Island Air
Island Air has proudly served the aviation community in the Cayman Islands since 1987. We are a Fixed Base Operator that provides private charters, ground handling of aircraft, fueling and VIP Meet and Greet services.
At our home base (GCM/MWCR) we are pleased to offer a variety of products and services including competitive fuel prices, baggage handling, document completion, complimentary Wi-Fi and Vonage phone services, free coffee/water/ice, GPU, potable water, Ambistairs, and Lav services.
As a client of Island Air we will assist you with reservations including ground transport, hotel accommodations, rental and luxury vehicles, restaurants and tourist attractions. We can also assist in coordinating catering, and laundry/dry-cleaning services.
Tired of long lines at the airport? We offer VIP Meet and Greet Services at the main commercial terminal. We will expedite you quickly through the arrival and/or departure process so that you can spend less time at the airport and more time enjoying your vacation!
Other products and services include flight support, departure & weather services, flight plan, kitchen facilities and a medium-sized hangar with engineering and IA on-call.
We are the easiest, most comfortable, cost effective and hassle free aviation service for private and chartered aircraft traveling to and from the Cayman Islands!
For more information, or to book your handling request or VIP Meet & Greet, or to make a charter flight inquiry, please visit our website at www.islandair.ky or call +1 (345) 949-5252 or email us at res@islandair.ky.
Carib Connect Group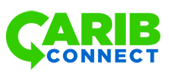 CaribConnect.net provides a digital portal and international network connecting micro, small and medium-sized enterprises (MSMEs) in the Caribbean OCTs with mentors, investors and financial institutions to boost their growth and success. Besides offering far-reaching network opportunities, we also believe in offering professional services to assist our entrepreneurs in strengthening their business plans with the main goal of being investment ready.
Visit: CaribConnect.net