The global economy offers plenty of great opportunities for investment and access to untapped markets, but strategy is important. What's the best way to capitalise on globalization? Cayman Enterprise City offers some special incentives that allow businesses to take full advantage of the financial opportunities globalization provides. Here's how it can help you make the most of the global economy to improve your business and your overall quality of life.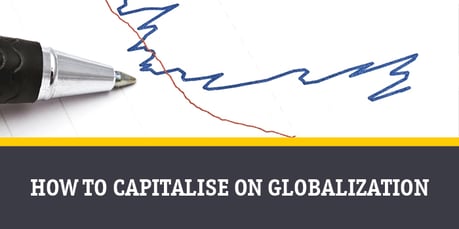 Find a Friendly Tax Structure
Cayman's unique tax-neutral zone frees businesses and individuals from direct taxation methods such as income and capital gains taxes, allowing businesses from every continent the chance to set up a real physical presence overseas with few financial limitations. This encourages business growth and allows easier access to foreign capital. With less financial worry and more access, you can take advantage of the global marketplace and reach new customers faster than ever before. Cayman can be a smart presence in your international tax mitigation strategy.
Establish Your Business Overseas
Globalization provides governments of international financial centres a unique opportunity to leverage existing industries with additional incentives to encourage growth. Cayman is a leader in this approach to international business, providing expat professionals with an attractively simple process for establishing a life abroad. Renewable work/residency are issued within 5 days, and the process of offshore company formation can be just as speedy.
Businesses that feel stymied by local rules and regulations in their home countries can capitalize on globalization and set up in Cayman, where business-friendly laws remove barriers that might otherwise limit growth. You'll enjoy advanced IT infrastructure and the legal benefits of a Special Economic Zone that's tailor-made for foreign businesses.
Take Advantage of Expat Life
Life overseas has never been easier. Globalization and the technologies that fuel it make expat life a simple and appealing prospect. When you establish your business in Cayman Enterprise City, you get to spend your days living in one of the world's most beautiful locales. You and your family can enjoy life in paradise, with Caribbean beaches and beautiful weather on offer as part of your regular routine.
No waiting for a holiday to enjoy some fun in the sun with your loved ones - you'll get to enjoy a comfortable life with plenty of picture-perfect moments as an expat on the islands. Globalization makes the entire world your oyster, so why not live the life of your dreams? With excellent schools, healthcare and infrastructure, Cayman is as friendly to families as it is to businesses.
Hilary McKenzie-Cahill is a Cayman Enterprise City staff alumni and former VP of Marketing and Business Development. Hilary is a serial entrepreneur and a powerhouse of energy, passionate about everything she undertakes.