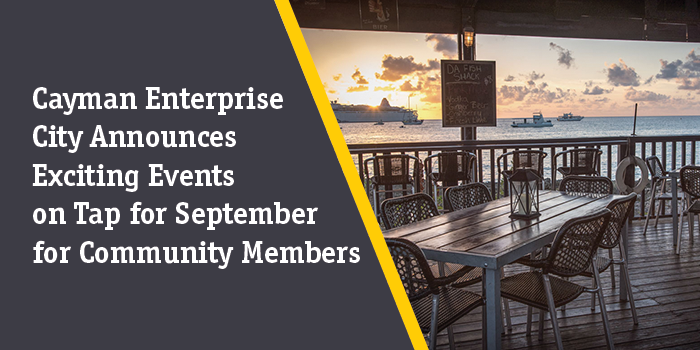 As part of an ongoing effort to provide unique and thoughtful events, to our entrepreneurial community within the zone, we will be staging two activities in September that promise to attract an active and diverse range of participants. The first event is a meet-up for members of our Internet, Media, Maritime & Aviation and Science & Technology Park Communities, on Thursday, 7th September, at Da Fish Shack in George Town, located at 127 North Church Street. The casual network/meet-up provides an opportunity for people from these CEC parks to meet other likeminded business owners, entrepreneurs and employees of similar companies. Da Fish Shack is situated on George Town Harbour in a waterfront setting, and offers a relaxed, open-air environment with a fun mix of food and drinks that promises to encourage engaging conversation and spawn new contacts for all those in attendance. CEC staff will be on hand to assist in providing introductions for clients, if desired. The meet-up will help provide an opportunity for sharing ideas that can oftentimes lead to long-lasting and meaningful business relationships.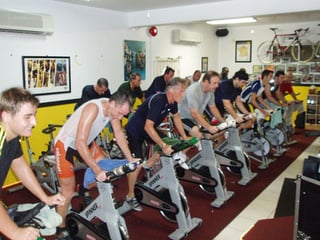 A second event, planned for Wednesday, 20th September, will offer attendees a chance to work out their networking skills and their legs. Revolutions, a spinning studio located in the Barnett Building, at 24 Huldah Avenue, George Town, provides first-time "spinners" an opportunity to experience a fun workout activity with expert instruction, if needed. The indoor cycling studio also inspires a great workout and a chance to meet others from the zone. Revolutions is a family owned and operated spinning-only center which opened in 2006, and offers certified spinning instructors who bring different styles of teaching to their classes.

The catalyst for CEC events such as these comes from the goal of community building, by providing individuals and likeminded professionals an opportunity to meet and collaborate on a wide range of business ideas projects. As an example, one recent networking breakfast introduced a CEC drone client to a prospective customer. The business relationship has since flourished and they are now teaming up together, along with CEC, to promote Cayman as the ideal jurisdiction as a drone hub, due to our low air traffic and great relationship with the Civil Aviation Authority!

For more information on monthly events through Cayman Enterprise City (CEC) Special Economic Zone, please contact Sasha Carrig at s.carrig@caymanenterprisecity.com.